Summer Trend Report
My general rule of thumb is to never pay more than $15 for sunglasses. Unless you cannot live without Ray Bans and there is the one specific style, I always try to look for the pair that are durable and inexpensive. The BEST place to buy sunglasses I've ever seen is H&M. I'm usually not a big fan of the store as a whole, but they have hundreds of styles and they're all $10. I bought a cute pair of aviators from H&M my freshman year of high school and I had them for five years - and even at that point, they weren't broken, I just lost them :)
If you're particularly good with keeping up with sunglasses, I suggest Quay. They have tons of fun styles that can really pull an outfit together and make it pop. My favorite part of these sunnies is that they each have personality - they're fun and summery!
TEES
I am very much a back-to-the-basics kind of girl. Striped tees are like half of what's in my closet and I don't see that changing anytime soon. A bunch of the striped tees that I already have are from either BP. in Nordstrom or J. Crew. The black and white tee above is BP. I love that it is slightly oversized.
All of these tees would be great with high waisted shorts - my favorite summer combo!
The black off-the-shoulder blouse is very cute and would be a great summer staple. My favorite part of this blouse is the length. Pair it with jeans and wedges, and you've got the perfect outfit for a night out to dinner! I actually don't own any off-the-shoulder blouses, so I'm looking to add one like this to my closet this summer!
SHORTS & SKIRTS
I'm currently on the hunt for the perfect high waisted shorts. My favorite pair are from J. Crew, but they are a few years old and I want something a little different. The first pair of denim shorts above aren't exactly high waisted but I love that they're cut-offs with a little length. Both pairs listed above are Levi's.
The printed shorts above are at the top of my list this summer. I love printed shorts to pair with a simple shirt and cute sandals. Leaf prints is definitely trending right now (I just bought a leaf print swimsuit) and these look super comfortable, too (a great bonus)!
Reese Witherspoon's new line with Nordstrom is called Draper James and it is just darling. Lots of tees, stripes and great colors! The white skirt above is one of my favorites from the line - the white denim will pair with anything, and you could dress it up or down through summer and fall.
SHOES
I am definitely a creature of habit when it comes to what shoes I wear daily. My Rainbow sandals are my No. 1 go-to for the summer. Most of my go-to shoes are in neutral colors (as you can see from above), and I can pair them with almost anything. Tennis shoes are of course great for working out, but I'd rather wear them just for fun :) I don't have any Adidas tennis shoes yet, but those are at the top of my list too!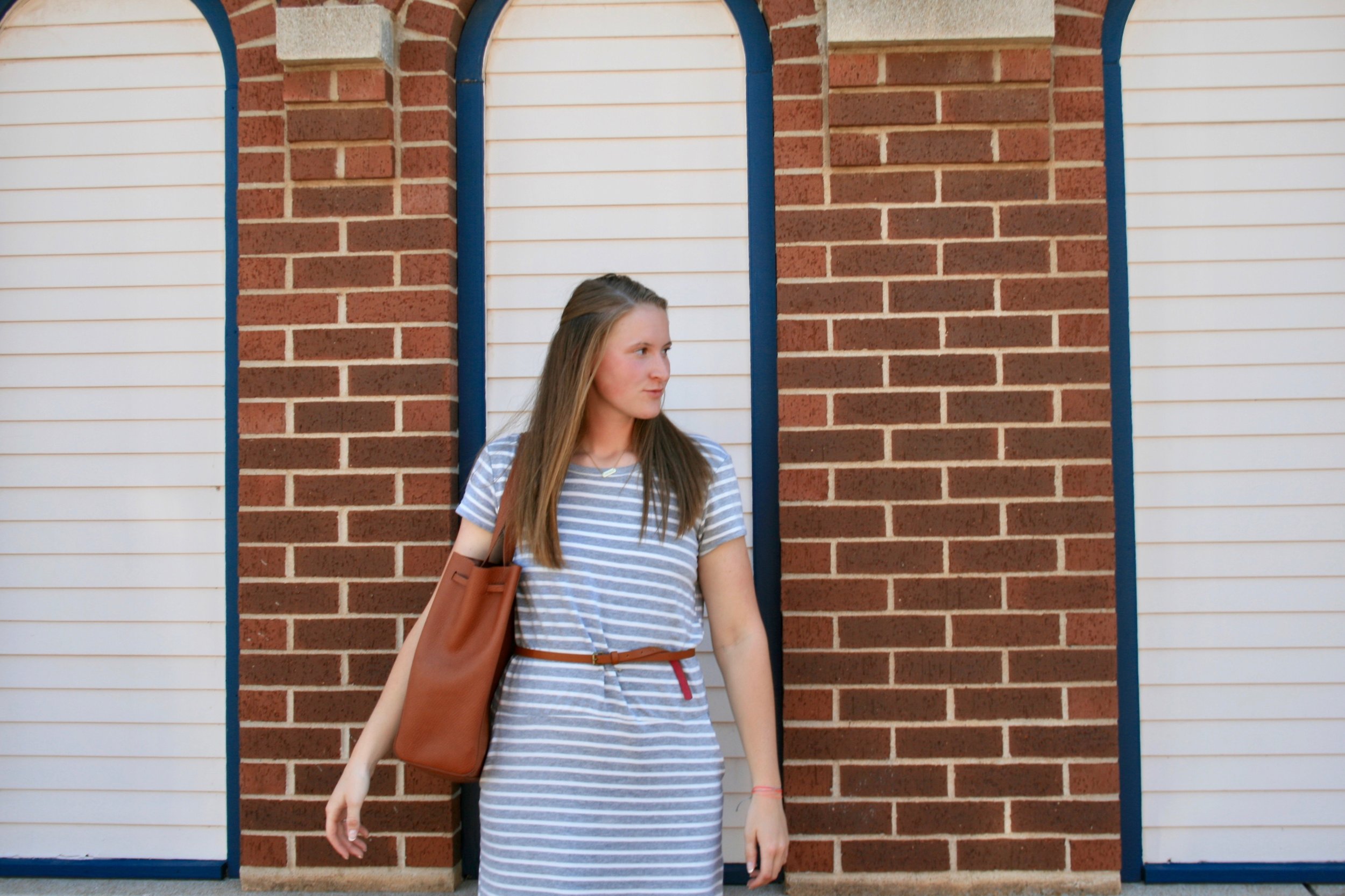 Madwell
Nordstrom
Urban Outfitters
Anthropologie